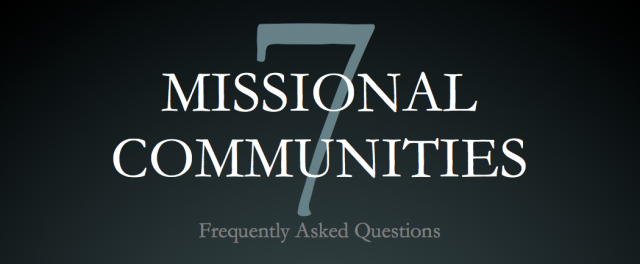 Over the coming weeks, we will be asking some of the leading thinkers and practitioners to answer 7 of the most frequently asked questions about missional communities. All of the folks we'll be hearing from are featured speakers at Exponential 2011: On The Verge. For more information about Exponential 2011, visit www.exponentialconference.org. Also, make sure to use and follow the Twitter hashtag #7questions to keep up with the conversation!
Felicity Dale: What is a missional community?
Felicity Dale trained at Barts Hospital in London where along with her husband, Tony, she helped pioneer simple church concepts while in medical school and later in the East End of London. Now living in the United States, Felicity and Tony are actively engaged in training church planters. Felicity is a co-founder of House2House magazine, author of the Getting Started manual on planting house churches, and has co-authored several books with Tony, including The Rabbit and the Elephant, and Simply Church. Twitter: @felicitydale.
What do you think about Felicity's definition of missional community? What other questions does this leave you with? Join the conversation in the comment section below…
__________________________
Check out other answers to "What is a missional community?": Article Recap