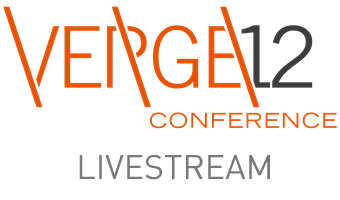 Subscription Confirmed & Simulcast Info
Your subscription to our list has been confirmed.
Thank you for subscribing!
Click here to view the Verge 2012 Livestream!
************************
SIMULCAST INFO
Did you want more info on hosting a free Verge 2012 Simulcast with your Small Group, Missional Community or Church?
When you click here you will be sent to our official Simulcast Info page which has the following helping notes:
– How To Host a free Simulcast
– 3 Things You Will Need To Host a Simulcast
– 6 Tips For Hosting a Successful Simulcast
– Verge 2012 Simulcast Schedule
Why Host a Verge 2012 Simulcast?
One way you can still take part in Verge 2012, even if you can't get to see it in person, is through hosting or attending a Simulcast. The event will be broadcast over the internet to a number of venues, but if you would like to show the event in your house or church, Verge has prepared a publicity pack to make it easy. That said, we'd like you to be as creative as possible with your event. You can incorporate food and drink into the day, have your own host, maybe even your own speakers – especially ones you know who you feel will add to the event. We'd like you to take pictures of what you decide to do, and send them to us, even if it's just 5 people in a living room. The simulcasts are very important in spreading the training and ideas discussed at Verge 2012, and is your way to share in the experience.
So, go ahead, click here and take the next steps to host a free Verge 2012 Simulcast!