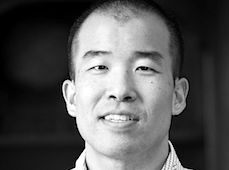 Vice President of Missions and Director of the Urbana Student Missions Conference – InterVarsity Christian Fellowship
Tom loves planting ministries nationwide and internationally — planting campus ministries on the East Coast (Boston), planting a Christian Foundation and high-tech start-ups on the West Coast (Silicon Valley), planting a "church" planting movement in the Midwest, and planting an indigenously-led movement overseas (Mongolia).
After graduating from Harvard University in 1994, Tom planted new InterVarsity chapters at Harvard and Boston University, then focused on training IV missionaries.  In 2000-02, Tom served as a HR Director of a Fortune 500 company and Leadership Pastor in the Bay Area. From 2002-06, Tom planted and served as IFES Country Director of the Mongolian movement, Fellowship of Christian Students.  After moving back to the U.S., Tom served as Regional Director for the Central U.S., planting 16 new campus fellowships in 4 states, and overseeing the vision and strategic planning of the Region's various ministries (e.g. International Student Ministry, Black Campus Ministry, Urban Ministry, Camps, etc.).
Currently, Tom serves as InterVarsity's Vice President of Missions and Director of the Urbana Student Missions Conference.  He leads a world-class team which oversees short-term urban projects, long-term collaborative partnerships, recruitment and training of students and staff in missions, new global initiatives, and Urbana.
Tom also enjoys being a pioneer in the publishing world.  A 2nd-generation Taiwanese American, Tom authored the first Asian American ministry book published by IVP, "Losing Face, Finding Grace" (1997), also published in Mandarin Chinese (2008).  Tom is also a frequent conference speaker in the U.S. and East Asia, consultant and retreat speaker for organizational leaders/missions executives, and teacher for the U.S. Center for World Mission's Perspectives courses.
Tom currently serves as Vice-Chairperson of the Board of Wycliffe Bible Translators and on the Advisory Board of Leadership and Legacy Foundation. He recently has been appointed Lausanne International Deputy Director for North America.   Tom was part of the 2004-06 Global Leadership Cohort at Fuller Theological Seminary, and has been consulted by leading media such Christianity Today, The Wall Street Journal, and Bott Radio Network.
Tom is married to his wife of 11 years, Nancy, who is a former IV staff and school teacher, now turned full-time stay-at-home mom. Together they love going on world adventures with their two daughters, Abby (6) and Olivia (4).