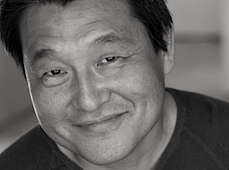 The fringe, the misfits, the artists, the poor, urban and rural innovators, international students, business executives, community development specialists and non-profit leaders are the domains Dave intersects with in many of the major cities of the world. He is an executive coach, consultant and expert on culture, strategy and social movements. He is the Lead Ethos Architect of the NEWSONG Global Alliance (Third Culture communities in Irvine, NOC, Los Angeles, Dallas, London, Mexico City, India, Seoul, Bangkok and soon New York City and Beijing) which catalyzes churches with multiple sizes, forms and styles. Dave serves on the Board of World Vision US and is also the CVO of Xealot, a community development organization that develops movement leaders.
Dave is the author of The Monkey and the Fish: Liquid Leadership for Third Culture Leaders that addresses one of the most critical aspects of leadership in the midst of change economically, spiritually, politically and culturally. He's also contributed to such books as Unchristian.
He is the father of four and has been married to his best friend Rebecca for 25 years!