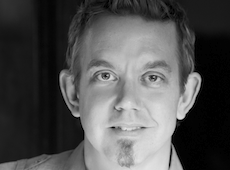 Caesar is a spiritual entrepreneur and an avid storyteller. His background includes communications, media production, working with youth, and extensive travel in international missions. He has worked in over 15 countries around the world including Sierra Leone, Sudan, Nigeria, Burma, India and the Czech Republic. Before moving to Tacoma in 2004 to help launch Soma, Caesar and his wife owned and operated several businesses in and around the Chicagoland area.
At any given moment Caesar is starting a new Missional Community and handing over another to a new leader.  He leads the charge for international missions and helps oversee a lot of the structures and systems we need to keep a big family organized. He is also Executive Director for the GCM Collective, a global network of gospel communities committed to discipleship.
He has been married to Tina, his high school sweetheart for over 25 years; they have three children: Caesar, Christin and Justine.