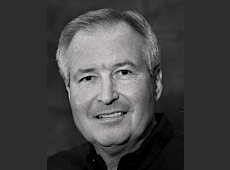 Prior to joining EGBI, Lopez was a finance executive at Dell, Inc. for 11 years, most recently serving as vice president of finance for Dell's Global Services & IT organization. Previously he spent 21 years at IBM in a host of financial management and executive positions, including two years overseas in France, after starting his career as a sales representative.
In addition to his extensive executive corporate background, Al has a strong history of community outreach. He serves as vice president of the St. John Neighborhood Association and chairs the Austin Achievement Zone board of directors, as well as working as a member of the Austin Community Housing Development (CHDO) Roundtable and The For the City Network.
Al holds a bachelor's degree in Accounting from the University of Arizona and an MBA from the University of Northern Colorado. He also served on the University of Texas at Austin Accounting Advisory Council for several years. He and his wife Judy are active at the Austin Stone Community Church. They have three married children.