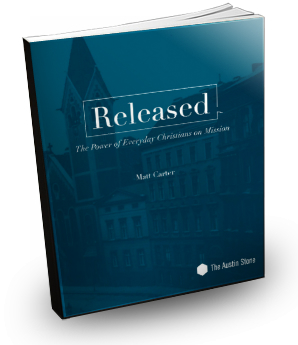 What if, instead of growing our church by 100 or 200 or 2000 this year, we released those people from our church out into the world to do mission in their workplaces, in their neighborhoods, or in their homes?
If 2000 more people come to our church this year, very little changes. If 2000 people from within our church are released out into the world to be ministers of the gospel, everything changes.
Specifically, this free eBook will:[checklist]
A vision to release everyday people in to the mission of God in the world
Show you the state of the church today, and how you can respond
How to raise the bar for mission and discipleship[/checklist]
*BONUS*
You'll also receive a FREE 20-part e-Course called Mission Made Simple when you get your free eBook!
3 Easy Steps To Get Your eBook:
1.  Like this page on Facebook:
2.  Click to share this page on Twitter:
Tweet this!
3. Enter your info* below to get our email updates:  *(We hate spam. We will never share your info with a third party. We respect your privacy – see our privacy policy.)
[gravityform id="27″ name="Free eBook – Released – Matt Carter" title="false" description="false"]