From Caesar Kalinowski's new book, Transformed: A New Way of Being Christian. (CLICK HERE to get it if you just can't wait!)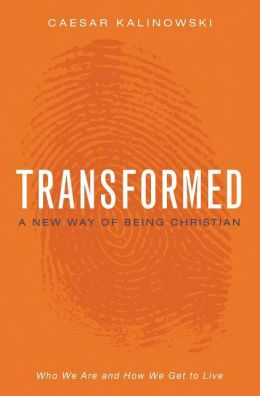 What if Christianity were less about doing and more about being?
In Transformed, author Caesar Kalinowski shows you that when you became a Christian everything about you changed in an instant. You received a new identity based on who Jesus is, not on who you were.
As a believer, you literally become part of God's family of missionary servants. This is who you are—not what you do.
Drawing on stories from Caesar's own journey and life in community, Transformed looks realistically at the identity you have been given in Christ and how it reshapes everything about you.
Set free from performance-driven spirituality and guilt, you will draw closer to God, allowing him to radically change the well-worn rhythms and patterns of your every day life and transform your relationships from the inside out.
Transformed is for those who yearn for a deeper, more authentic faith, one that empowers you to live out of the truth of who God now says you are.