The end of the year is always a good time to reflect, as well as take a break and dive into some good books (or give a few away as gifts!). It's also a great time to encourage and challenge yourself, have your inspiration or imagination stretched, your faith deepened and challenged, and your heart and mind rekindled.
Here are a few of our favorite books that we at Verge can recommend, and would love for you to pick up one (or all of them!) and be inspired, challenged, and deepened in your walk with Jesus. These are books that we highly recommend, although not all of them were released in 2017, but impacted us most, or were very timely, this year: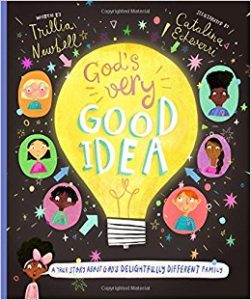 God's Very Good Idea: A True Story of God's Delightfully Different Family by Trillia Newbell.
God's very good idea is to have lots of different people enjoying loving him and loving each other. This stunningly illustrated journey from the garden of Eden to God's heavenly throne room shows how despite our sinfulness, everyone can be a part of God's very good idea through the saving work of Christ.
This book will help children see how people from all ethnic and social backgrounds are valuable to God and how Jesus came to rescue all kinds of people. It will also excite them about being part of church.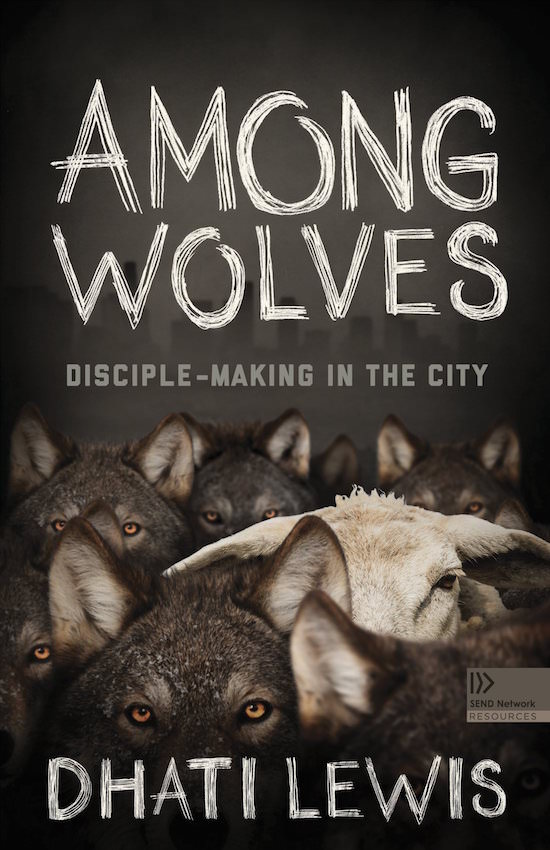 Among Wolves: Disciple-making in the City by Dhati Lewis. If you're looking for a challenging and inspiring book that will give you some real tools and resources to make a difference by making disciples, this is it. Dhati is not just a friend, but someone who's life and character I've seen up close for almost 20 years. He's the real deal, and this book is worth every penny because it's forged from the fires of real life experience, not just theory about discipleship.
Among Wolves seeks to help us move to obedience to the call of Christ to labor to multiply disciples. You will walk through eight significant movements in the book of Matthew, beginning with Jesus establishing His presence with us, to him mobilizing an army to go and make disciples of all nations. As you follow Jesus' patterns and teachings in Matthew, you will be equipped to establish a thriving disciple making culture in your context as your burden to see your city reached moves toward reality.
Gospel Fluency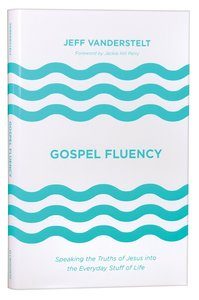 by Jeff Vanderstelt. Discovering the principles behind this book was life-changing for me. Too many Christians find it hard to talk to others about Jesus. Is it possible this difficulty is because we're trying to speak a language we haven't actually spent time practicing? Is it possible we have neglected to understand for ourselves how the good news of Jesus impacts every facet of our own lives?
To become fluent in a new language, you must immerse yourself in it and commit to practicing it, over and over again. You must use it everyday until you actually start to think about life through it. Becoming fluent in the gospel happens the same way—after believing it, we have to intentionally rehearse it (to ourselves and to others) and immerse ourselves in its truths. Only then will we start to see how everything in our lives, from the mundane to the magnificent, is transformed by the hope of the gospel.
Challenging us to cultivate this counter-cultural mindset, Jeff offers readers wise biblical insights, practical advice, and compelling stories aimed at encouraging and equipping Christians to speak the truths of Jesus into the everyday stuff of life.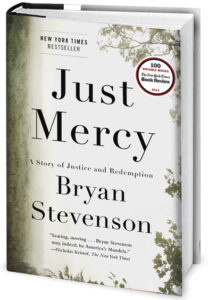 Just Mercy: A Story of Justice and Redemption by Bryan Stevenson. A powerful true story about the potential for mercy to redeem us, and a clarion call to fix our broken system of justice—from one of the most brilliant and influential lawyers of our time
Bryan Stevenson was a young lawyer when he founded the Equal Justice Initiative, a legal practice dedicated to defending those most desperate and in need: the poor, the wrongly condemned, and women and children trapped in the farthest reaches of our criminal justice system. One of his first cases was that of Walter McMillian, a young man who was sentenced to die for a notorious murder he insisted he didn't commit. The case drew Bryan into a tangle of conspiracy, political machination, and legal brinksmanship—and transformed his understanding of mercy and justice forever.
Just Mercy is at once an unforgettable account of an idealistic, gifted young lawyer's coming of age, a moving window into the lives of those he has defended, and an inspiring argument for compassion in the pursuit of true justice.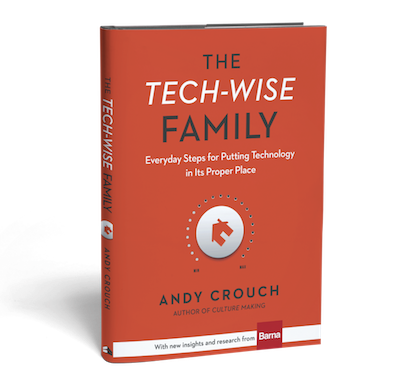 The Tech-wise Family by Andy Crouch. My wife handed me this book and said, "You've got to read this!" It is a super-practical (and very helpful) book and the subtitle says it all: Everyday Steps For Putting Technology In Its Proper Place.
As a family, we've been able to get out of the default of slavery to devices and create some new and incredibly satisfying rhythms and activities because of this book. If you have kids with devices and have struggled to reclaim life in the midst of the many distractions that screens offer, then I want you to read this book. Even if you don't have kids – read it. I promise you'll walk away with some new perspective and tools for balancing relationships and technology.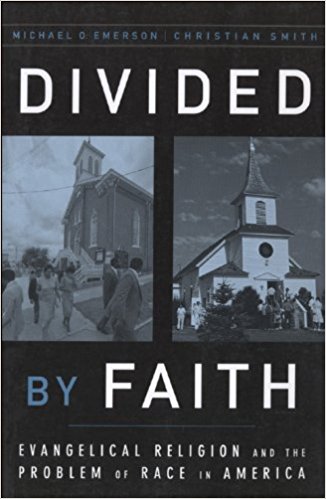 Divided by Faith: Evangelical Religion and the Problem of Race in America by Michael Emerson and Christian Smith. Never has a book been more relevant and more needed than in our current times. Through extensive surveys and face-to-face interviews, Michael O. Emerson and Christian Smith probed the grassroots of white evangelical America. They found that despite recent efforts by the movement's leaders to address the problem of racial discrimination, evangelicals themselves seem to be preserving America's racial chasm. In fact, most white evangelicals see no systematic discrimination against blacks.
But the authors contend that it is not just active racism that prevents evangelicals from recognizing ongoing problems in American society. Instead, it is the evangelical movement's emphasis on individualism, free will, and personal relationships that makes invisible the pervasive injustice that perpetuates racial inequality. Most racial problems, the subjects told the authors, can be solved by the repentance and conversion of the sinful individuals at fault.
Combining a substantial body of evidence with sophisticated analysis and interpretation, the authors throw sharp light on the oldest American dilemma. In the end, they conclude that despite the best intentions of evangelical leaders and some positive trends, real racial reconciliation remains far over the horizon.
Designed To Lead: The Church and Leadership Development by Eric Geiger and Kevin Peck. Many churches do not develop leaders intentionally and consistently. When leaders emerge from some churches, it is often by accident. Something is missing. Something is off.
Authors Eric Geiger (author of bestselling Simple Church and Creature of the Word) and Kevin Peck argue that churches that consistently produce leaders have a strong conviction to develop leaders, a healthy culture for leadership development, and helpful constructs to systematically and intentionally build leaders. All three are essential for leaders to be formed through the ministry of a local church.
From the first recordings of history God has made it clear that He has designed creation to be led by His covenant people. More than that, He has decided what His people are to do with that leadership. Whether you are called to lead your home, in the marketplace, in God's church, or in your community, if you are called by God you are called to lead others to worship the glory of God in Jesus Christ.
God has designed His people to lead.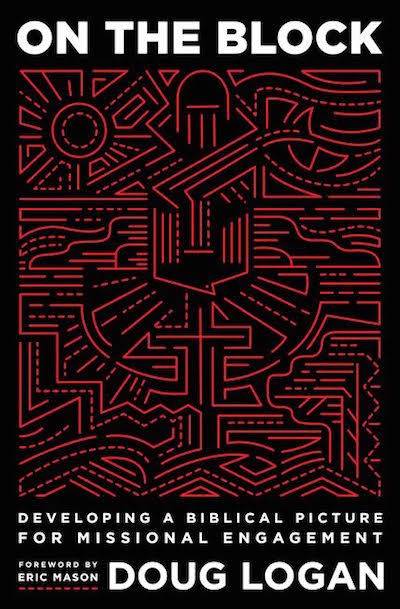 On the Block: Developing a Biblical Picture for Missional Engagement by Doug Logan. Doug Logan pastors in Camden, NJ, a city of great need where God is doing great things. Amid drug abuse, gang violence, and extreme poverty, God is using Doug and Epiphany Fellowship to rewrite broken stories and bring life to the block.
With teachings from Scripture and powerful stories from his urban context, Doug will help you change the story on your own block, wherever that may be. If you are a pastor trying to mobilize your church, or a Christian trying to live with purpose, this theology of missions will help. It will inspire you to do what matters, take steps of faith, and watch God work. Read On the Block, then go and make a difference.
On the Block covers topics like:
God's heart for missions
Barriers to living missionally (especially in the urban context)
Biblical reasons for urgency
The essential nature of gospel engagement
Key strategies for the harvest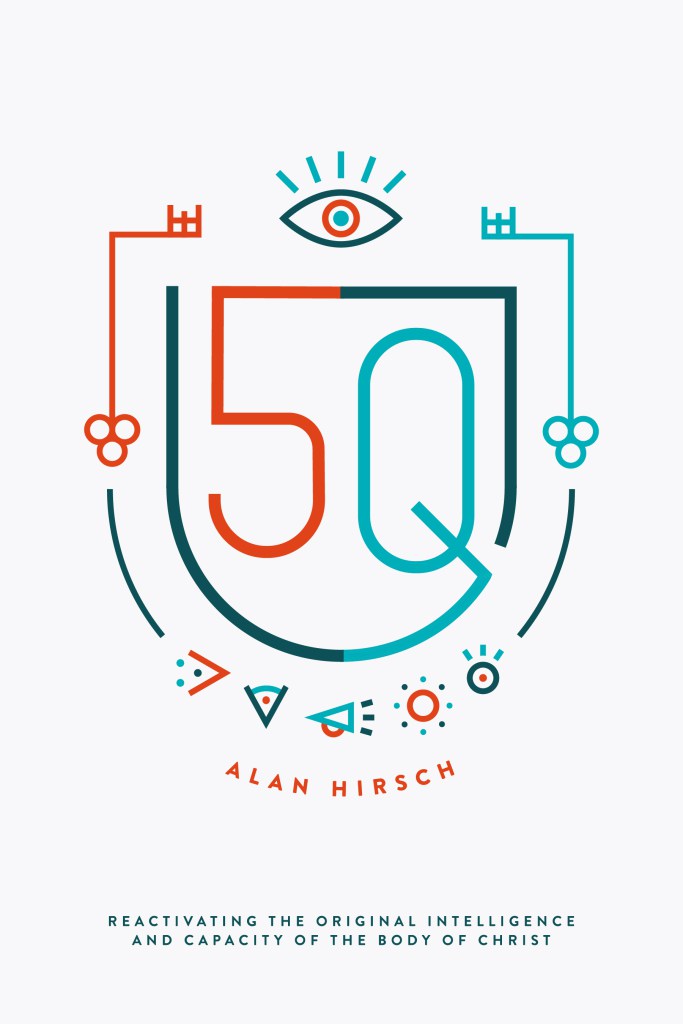 5Q: Reactivating the Original Intelligence and Capacity of the Body of Christ by Alan Hirsch. In the pages of this book, Alan Hirsch takes us on a really deep dive into the fivefold (APEST) typology of ministry as articulated in Ephesians 4:1-16, but he takes us to a depth that few (if any) have ventured before. The reader is invited to join Hirsch on an thrilling journey of discovery that locates the roots of APEST in the nature and purposes of of God, tracks how these are laced throughout creation and culture, how they reconstituted and perfectly exemplified in the life and ministry of Jesus, are embedded into the the very foundations of the Church, and subsequently expressed through the lives of the countless saints that make it up. By laying out a comprehensive model that incorporates deep theory as well as practice, Alan Hirsch once demonstrates his almost uncanny capacity to change not only the conversation itself, but also the scorecard on how we understand calling, church, leadership, and organization.
5Q is a holistic lens by which we can see ourselves, our functions, and our churches/ organizations in a whole new light.
5Q gives a holistic framework and a practical application to release latent potential within you, your church and your community.
5Q takes the bible at it's word; that APEST is connected to the idea of attaining to the whole measure of the fullness of Christ. It therefore provides us with a model of what it means to be the church, to follow Christ, and to be truly human.
5Q provides a scripturally rich and invaluable model for leaders who are committed to building, equipping and releasing the church.
5Q provides leaders with a vision of a healed, restored and perfected church which helps us overcome our historical dysfunctional and deficits (Eph 4.12).
5Q restores an understanding that God has given us all we need to get the job done in a world where everyone gets to play their unique part.
5Q provides practical, insightful and dynamic tools and training for transformative discipleship practice, leadership development and organizational change.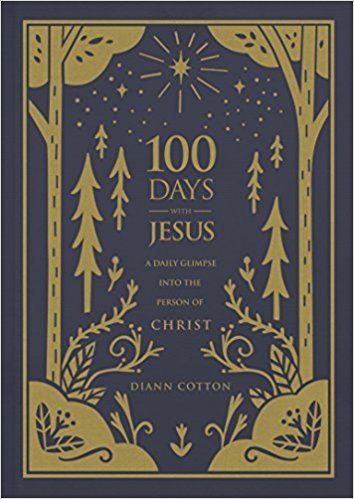 100 Days With Jesus by Diann Cotton. How do you capture who Jesus really is? What words would you use to describe Him? Explore the endless possibilities with these 100 names and attributes, pulled directly from Scripture, and presented with uncommon clarity and depth. Full in scope. Rich in devotion. Through prayers and insights that widen your view of Jesus' nature and purpose, you will see Him in ways you've perhaps never noticed before—specific to your need, complete in His love for you. You won't just be informed. You'll be transformed. One day at a time, 100 days in a row, inspired toward a deeper, more knowing sense of worship . . . for a lifetime.