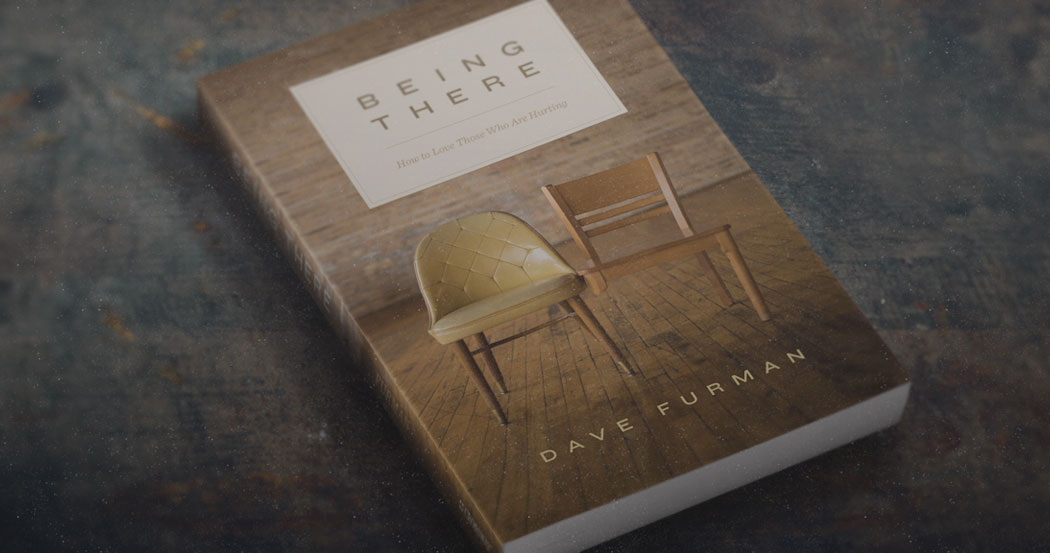 About the Book
Everyone has friends or family who suffer from sickness, disability, depression, or the death of a loved one.
Oftentimes, the people who love the hurting also struggle in their own unique ways. They tend to suffer in silence and without much support from others. Writing from the unique perspective of one who needs extra help on a daily basis, Dave Furman offers insight into the support, encouragement, and wisdom that people need when helping others.
Furman draws on his own life experiences, examples from the Bible, and wisdom from Christians throughout history to address the heart and ministry of those who are called to serve others. Deeply personal and powerfully pastoral, this book points readers to the strength that only God can provide as they love those who are hurting.
How To Get Your Free Download
Here's how to download the sample chapter for free:
Get The Book
Click on the button below to get the book now:
What Others are Saying
"When Jesus said that he came to serve and not be served, he must've had in mind the many people who help Dave Furman. This remarkable story provides soul-strengthening encouragement to those who daily bear the burdens of people like me and Dave, people who just need a helping hand, day after day. I intend to give Being There to the many people who are daily there for me, a quadriplegic—it's a must read for any believer who desires to follow Jesus in a life of service to others."
– Joni Eareckson Tada, Founder and CEO, Joni and Friends International Disability Center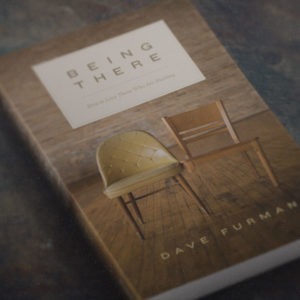 "As we see in the Scriptures, suffering can create confusion and consternation. How are we to think rightly about darker times? Even more, how can we minister to those suffering and see them (and those nearest to them) in all their humanity to support and encourage? Dave Furman has served us well with Being There. It is an immensely practical book that is saturated with the truth of God's Word. I have read many books on suffering, and Dave has some unique insights that will encourage your heart. So, whether you are reading this for you, or because someone you love is currently struggling, I believe this book will serve to lift up your eyes to your loving Father who knows your situation and hasn't abandoned you!"
– Matt Chandler, Lead Pastor, The Village Church, Dallas, Texas; President, Acts 29 Church Planting Network; author, The Mingling of Souls
"As I think about the people in my world with chronic pain and ongoing difficulties, and about my awkwardness in knowing how best to walk with them, I can't imagine a better guide than Dave Furman. Being There is filled with insight that only someone who has walked this road can provide."
– Nancy Guthrie, Bible Teacher; author, Seeing Jesus in the Old Testament Bible study series
About the Author
Dave Furman (ThM, Dallas Theological Seminary) serves as the senior pastor of Redeemer Church of Dubai in the United Arab Emirates. He has been married to Gloria for fourteen years and they have four children.
Dave and Gloria had been praying and planning to serve overseas since before they were married. When they heard about the need for healthy churches to be planted on the Arabian Peninsula, they felt irresistibly compelled to go help, and moved there in 2008. Redeemer Church of Dubai was planted in 2010, and the Lord has brought people from over sixty different nationalities to worship Jesus together each week. It's a little taste of heaven every time the congregation gathers. The church has also started a pastoral training center to train leaders and plant more churches throughout the region.
Ten years ago, Dave developed a nerve disease and struggles with chronic pain and weakness in both arms. He's undergone four major surgeries and a dozen other procedures to try and provide relief, but nothing has ultimately worked. Dave's physical pain and disability have been complicated by seasons of dark depression and doubt. But Dave is not alone in his suffering, nor is he the only one who is affected by this long-term trial. In his kindness, God is teaching Dave, his family, and his church about the joy of comforting others with the comfort they've been given in "being there" for one another.