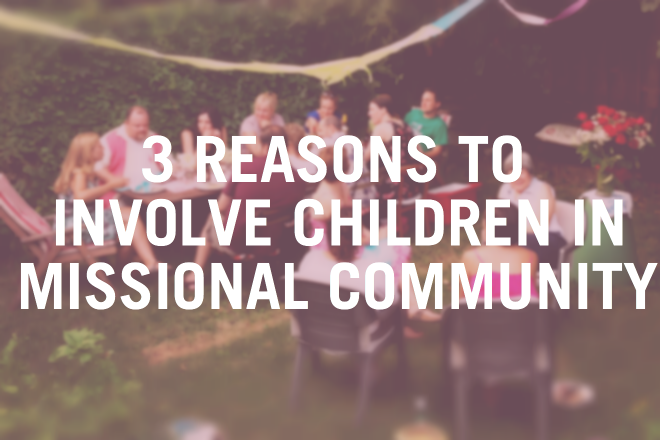 Guest post by Todd Engstrom
Perhaps the single most frequently asked question I receive with respect to missional communities is "what do we do with our children?".  The questions "how do we handle kids?" is perhaps the most frequently asked one I receive.  I think there are a number of reasons for this:
People want to disciple their children, but also have the opportunity to be discipled and grow
One of the best places for children to learn is in an age graded environment
Most small groups are aimed at adults, and childcare is often provided or organized
Having children of different ages makes it incredibly difficult to ensure that every child can participate
I'm sure there are many other reasons that have made that question so prominent, but the reality is that many have it and we must answer it theologically, philosophically and practically if we are going to disciple well in our culture.
(continued…)