by Paul Maconochie, pastor at St Thomas Philadelphia, U.K. Reposted with permission of 3DM
One of the things that impacts an Englishman most when visiting American churches, particularly megachurches, is the sheer size, scope and excellence of the organisations that make them work. If you are a gifted and anointed Pastor in the UK you might see a church of several hundred grow under your ministry, but rarely more than this. Of course this means that you never learn the skills of the American megachurch Pastor, who typically leads a multi-million dollar set-up with multiple employees and teams. In fact, one of the things that we have began to learn over in the UK from you guys is that good business principles can equally apply to church leadership. At St. Thomas' Church, our world was rocked when we read Jim Collins' "Good to Great".
However, in the bid for excellence and in the process of building well-run and professional organisations, I wonder if something has been missed.
I have spent time with several teams from churches in the USA over the last few years and in general I have been really impressed with the way they work. However, team members sometimes talk about feeling discouraged about the level of pressure they are under to perform well. To be honest, in some instances, they can seem overtired and even somewhat disconnected from the Senior Pastor. In our celebrity culture, Senior Pastors can sometimes seem to be remote and unobtainable "super-people" living in a different world.
As we try to provide an excellent experience for the people who come on Sundays, we can put a level of pressure on our staff members that makes them vulnerable to discouragement, temptation and burn-out.
But if they are already teetering on this level of discouragement, temptation and burn-out, what happens when you start talking about starting new "missional" things outside the four-walls of the church building?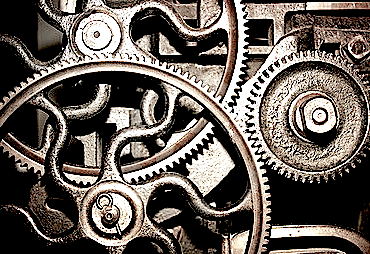 When we look at the ministry of Jesus, he also had a discouraged team at times. As His ministry built there was increasing resistance from the Pharisees and the teachers of the law. The work with the crowds was relentless and the disciples all became pretty tired. Being with Jesus and seeing His perfect walk with His Father also brought them face to face with their own sin; at one point Peter even said "Get away from me Lord; I am a sinful man."
Jesus could easily have seemed remote and unobtainable. But this was not the case. Why?
(continued…)