Question 4: How do you transition your small group to missional community?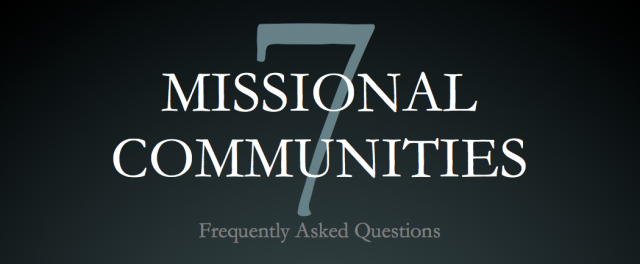 If you're new to the 7 Questions Series or just need to catch up, click here to learn about the series and recap previous articles, podcasts, and videos.
Hugh Halter: Start with Mission
Stew continues his interview with Hugh Halter as they talk about calling groups to act, and reflect later. If you missed their interview last week, click here.
___________________________________________________
Hugh Halter is the national director of Missio, serving as a mentor to a global network of missional leaders and church planters. He is lead architect of Adullam, a congregational network of missional communities in Denver, Colorado, and is the coauthor of The Tangible Kingdom with Matt Smay. Twitter: @hughhalter.
====================================
What do you think about starting mission on week 1? What are some practical ways your group(s) have become active in mission? Join the conversation below in the Comments box…