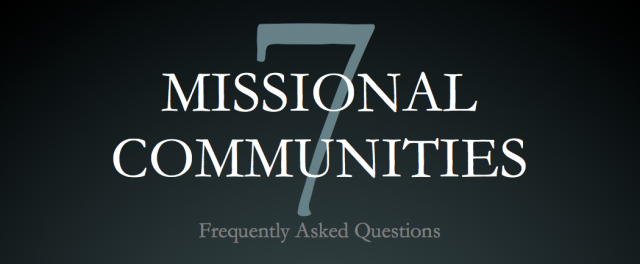 Over the coming weeks, we will be asking some of the leading thinkers and practitioners to answer 7 of the most frequently asked questions about missional communities. All of the folks we'll be hearing from are featured speakers at Exponential 2011: On The Verge. For more information about Exponential 2011, visit www.exponentialconference.org. Also, make sure to use and follow the Twitter hashtag #7questions to keep up with the conversation!
Question #3: How do you transition your church to be more missional?
Listen to Dave's podcast response!

___________________